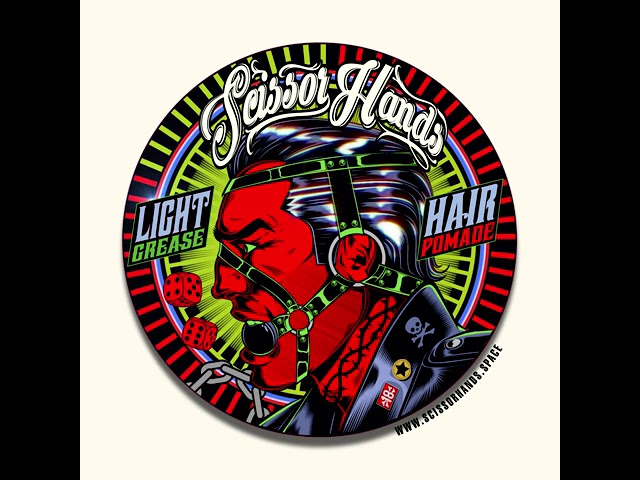 Light Hold Hair Pomade
Fury
Light hold

Light shine

Water base

Bull skill
Whoa, buddy, you need a cool Slick so everyone can see what you're capable of? I'm filled with the rage of an obsessed man crossing all the laws of nature. I'll give you a flexible long fixation and a light shine, you'll be like a daring Italian from Cosa Nostra. I'm perfect for use every day and as a prestyling. Be the master of your style, tame and rule!
The fragrance is sharp, is bright, is refreshing and noble. With this fragrance, you keep a mystery that tears out, and don`t try to hold it, because all the secrets sooner or later become obvious.
FURY is a dense gel consistency, designed to create Slick hairstyles. The fixation level depends on the amount of application, you can do both light and strong. The gloss of your hair also depends on the amount of application. Hairstyles with this style are flexible and can be corrected during the day, but it is better to have a comb with you. Pomade is great for medium length hair and longer. Suitable for use at any time of year.
Fixing element: ceteareth 25.
How it works: by absorbing the water, the emulsifier becomes densely gelled, the water evaporates after application, the emulsifier remains and a fixation is obtained.
Scent: Bergamot
Haircut life cycle: 12 hours
Spending: optimum 1 g for each application
Melting Temperature: from 27C
Note: Stuff can be applied to both wet and dry areas.
Ingredients: ceteareth 25, peg-40 hydrogenated castor oil, scent, ci 16035, butyrospermum parkii butter (and) glyceryl rosinate (and) olea europaea oil unsaponifiables, butylated hydroxy toluene, aqua, phenoxyethanol, peg-7 glyceryl cocoate, polysorbate-20, glycerin, polyvinylpyrrolidone k-60.
Our little first breakthrough, because this is the first real water-based product made by Ukraine.
The first attempts to make it began in June 2016, but they were unsuccessful. A positive result came in November of the same year, but even then we did not manage to stabilize the formula, and the stuff was obtained once in a while, progress were slowed down because of a lack of knowledge.
In February 2017, our attempts were crowned with success and we created a water-based styling product, adhering to all the rules of this product, which meet all its characteristics – this is mirror transparency and strong fixation.
And, in fact, 50% of the work was done by people who like our brand. Thank you!)
$16,00 – $19,00